By bringing together your local producers in our 'hubs' we are able to support small independent enterprises and build a community of like minded traders and customers. We are challenging the widely accepted food systems of today which rely heavily on imported, plastic packaged, community exploiting and land damaging production methods and well travelled goods.
We believe the future lies in knowing where our produce comes from. We believe in fresh, seasonal, locally produced food, in ethically sourced dry goods, store cupboard essentials and zero waste cleaning products. We believe in humane, free range and natural farming methods and we believe local food and produce should be accessible to everyone!
Here are the people that make your kimchi or your bar of soap, grow your veggies, ferment your kombucha, bake your bread, roast your coffee... Get to know your producers.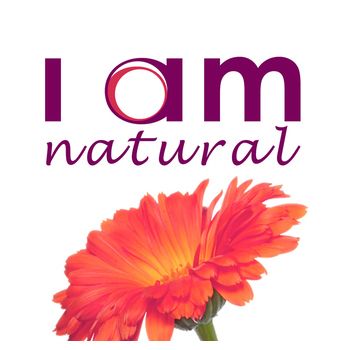 I Am Natural Organic Skincare
Pure, honest & inspired by nature....
At I Am Natural you'll discover affordable organic skincare that is superfood for your skin.
You'll enjoy a range of fresh skincare that utilitises the powerful nutrients in plant-based ingredients and delivers them straight to your skin, for heavenly results. You'll benefit from specialist organic skincare that is devised to combat blocked pores, uneven skin tone, dryness and the challenges to our skin as we age.
Everything is strictly cruelty-free and 100% vegan, forever, no if's or buts. You'll be delighted to know that everyone in the I Am Natural team is vegan too, and together we formulate the finest, most incredible plant-based skincare by hand in our aromatherapy kitchen in the Kent countryside.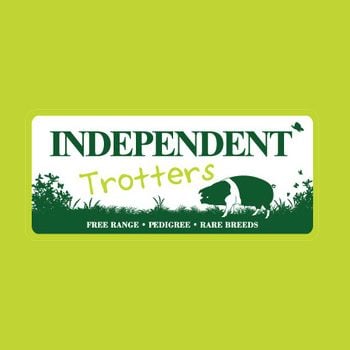 Independent Trotters have been supplying high-quality pork meat products to customers in Maidstone and the surrounding areas for more than 13 years. Our free range pedigree pigs graze and forage on the North Downs. They are born, cared for and live in the open air all their lives.
Our range of gluten free sausages are scratch-made and all our pork products are packaged in eco friendly packaging.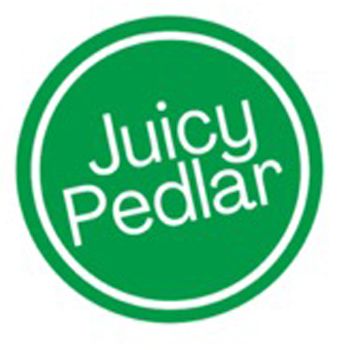 JuicyPedlar strives to provide a healthy and nutritious juice freshly made for your convenience. Packed full with over 650g of fresh veggies and fruits - and each juice is heavy on the veggies - a JuicyPedlar juice will more than cover your 5 a day and put you on the good foot to healthy choices, symptomatic relief and disease prevention. No dead sugars. No added water or additives. Just 100% cold pressed juice. A healthy outside starts with feeding a healthy inside. All produce is sourced locally and juiced with mindfulness so that you are getting optimum energy and goodness with every juice. JuicyPedlar juice has a 5 day fridge shelf life and can be frozen for optimal ease of use for home consumption. As a nation we are over fed and under nourished - JuicyPedlar juices are a fuss free step to a balanced and healthy lifestyle. All the goodness - none of the nasties!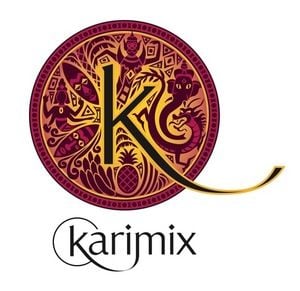 Karimix is dedicated towards bringing back the creativiity & simplicity in cooking. For the perfect blend of fusion & tradition, cook with Karimix products.
Many are vegan/vegetarian accredited by The Vegetarian Society, gluten and dairy-free, using the finest GM free ingredients with no artificial additives.
Karimix is a great taste award winning independent producer in Kent, with passionate commitment towards invention & authentic flavours, specialises in bringing the traditional aromas & fusion flavours into the modern kitchen.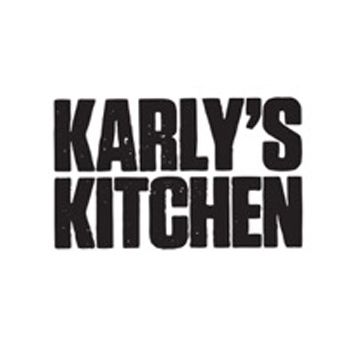 Karly's Kitchen makes a range of jams, chutneys and pickles using homegrown, locally sourced ingredients as far as possible. All are made by hand in small batches with a special interest in creating new and exciting flavour combinations.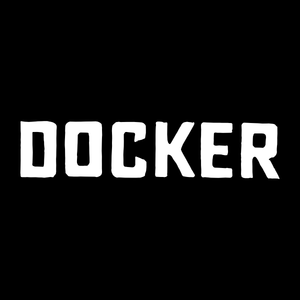 We aim to produce exceptional sourdough breads using the best ingredients and traditional methods to develop flavour and texture. Our bread is for sale both from us at the bakery and at local shops. We also supply wholesale for restaurants, pubs & and cafes. Our beers lean towards the modern Pales and IPAs coming from the USA with light malt and hop forward characteristics.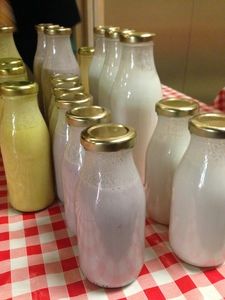 Coconut yoghurt & kefir made in Folkestone. All products are made with organic coconut in small batches, and fermented over 48h to create yoghurts and kefir packed with live cultures and rich flavours. All our products are free from any added sugar, preservatives flavourings. About Kefir is a fermented milk (coconut) drink made with kefir 'grains' (not actually a grain) which are symbiotic mixture of yeast & bacteria, that originated in the Caucasus Mountains of West Asia. It contains higher levels and varieties of friendly bacteria than your regular yogurt. It is similar to yogurt – but a drink with a slight 'fizz', containing up to three times the amount of probiotics inside. The yoghurts are also made with organic coconut and blended with some tapioca starch (non-organic) for a thicker and creamier consistency. There are plain and fruit options. The fruit in our products has been grown in Kent and is spray free.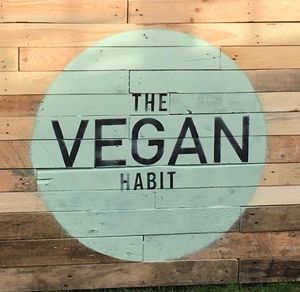 We are The Vegan Habit! After running local Folkestone cafe Beano's Vegetarian for 8 years, my husband Pete and I decided it was time to follow our heart and go all Vegan. We have embarked on a new venture to supply amazing vegan food! Here we offering fantastic cakes and sweet treats for vegans and non vegans alike..... Caketastic!!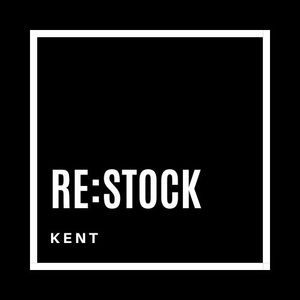 RE:STOCK Kent's mission is to end single use plastic and promote zero waste, earth-positive lifestyles
RE:STOCK is for everyone. We are here to help you reduce your waste and your impact on the environment, whichever way you choose - because we know you've got what it takes.
We aim to be Folkestone's first eco-friendly ZERO WASTE REFILL SHOP.
We currently stock branded, tinned and bottled basics to help us through this confusing time of pandemic, social distancing and queues. To achieve our mission, RE:STOCK will gradually provide affordable, high quality plastic-free, low waste and ethically produced food, drink and household items (including gluten-free, vegan and organic).
If you are a local ethical producer of food, drink or household products who share our values and would like us to sell your products, please get in touch. We look forward to hearing from you.