By bringing together your local producers in our 'hubs' we are able to support small independent enterprises and build a community of like minded traders and customers. We are challenging the widely accepted food systems of today which rely heavily on imported, plastic packaged, community exploiting and land damaging production methods and well travelled goods.
We believe the future lies in knowing where our produce comes from. We believe in fresh, seasonal, locally produced food, in ethically sourced dry goods, store cupboard essentials and zero waste cleaning products. We believe in humane, free range and natural farming methods and we believe local food and produce should be accessible to everyone!
Here are the people that make your kimchi or your bar of soap, grow your veggies, ferment your kombucha, bake your bread, roast your coffee... Get to know your producers.
Gourmet mushrooms, including oyster & shitake, fresh or dried varieties.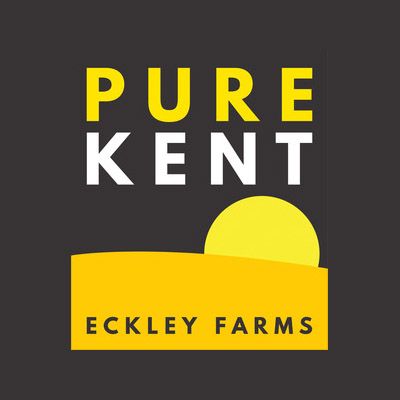 Soil conservation is a top priority on our family farm. We use a variety of techniques to increase soil health, from satellite technology to steer the tractors, to growing a wide variety of cover and companion crops, which increase biodiversity above and below ground. Our Cold Pressed Rapeseed Oils and Stoneground Flours are Great Taste and Taste of Kent Award winners.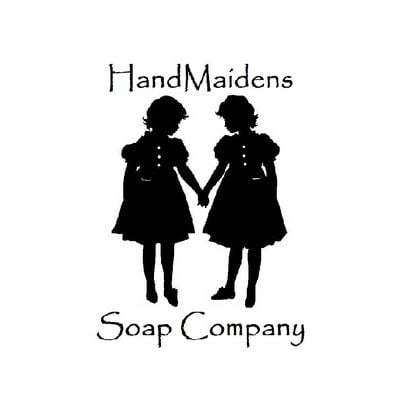 Made from natural skin loving ingredients, our products are vegan & cruelty free. Our soap bars are handmade in small batches and are hand-cut & finished.
Celebrating the seasons and harnessing nature's bounty, we put good skin food in our bars. Using natural inclusions like Oats, Coconut Milk, Natural Clays and Charcoal in our Skin Remedy Soaps.
Our Solid Ayurvedic Shampoo bars offer a plastic free, chemical free alternative to liquid shampoos containing wonderful ayurvedic botanicals, including Neem, Alma, Gota Kola and natural Henna to name a few.
Also in our range of products we hand make Solid Conditioner bars ~ Shaving soaps ~ Bath Truffle Melts - Bath Bombs - Body Scrubs
We offer all of our solid bar products in Plastic free, Eco conscious packaging with recycled paper labels.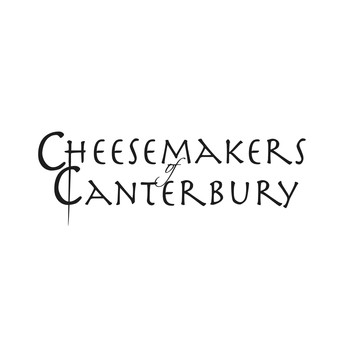 Cheesemakers of Canterbury
A team of local people, all passionate about what they do, work at our dairies in Dargate and Hastingleigh, using age-old methods to produce the finest cheeses from the finest local milks.
Jane Bowyer already had over 20 years in the dairy business under her belt when she established Cheesemakers of Canterbury in 2007. She knew from her own experience that Kent was a county boasting excellent milk, cream and butter but that it was limited in locally produced, naturally rinded unpasteurised cheeses.
A cheesemaking couple in Wiltshire who were planning to retire passed on their skills, equipment, and the traditional recipe for Ashmore cheese, which began life in a smallholders' text book by the North of Scotland College of Agriculture. Jane's old dairy at Lamberhurst Farm, Dargate was fully refurbished and her small but merry band of "blessed cheesemakers" got down to work. Six months later, the first batch was ready to go to market.
Today our Ashmore cheeses continue to be made traditionally by hand from the unpasteurised milk of British Friesian cows, collected in our own tanker from nearby Debden Farm in Petham.
The naturally rinded hard Ashmore varieties have been joined by a hard goat's cheese developed from the same recipe. Kelly's Canterbury Goat is made from local goat's milk from Ellie's Dairy in Wychling. We also have a growing soft cow's, goat's and sheep's cheese range, including Bowyer's, Chaucers and Dumpy.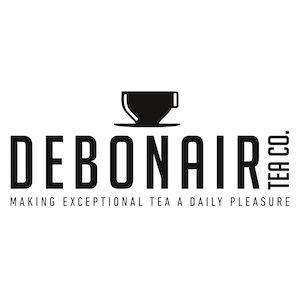 Debonair Tea Company are accredited tea experts based in Kent. We long believed it was possible to make high quality tea more accessible - at an honest price point - and set upon our mission to make exceptional tea a daily pleasure back in 2014. We create and source teas and infusions look good, smell beautiful and taste great with an emphasis on accessible loose leaf enjoyment; the most environmentally friendly way to enjoy them. Nonetheless, some of our best-selling teas are available in compostable pyramid bags produced in Europe, rather than Japan, to massively reduce the carbon footprint of these products. Our packaging is also sustainable.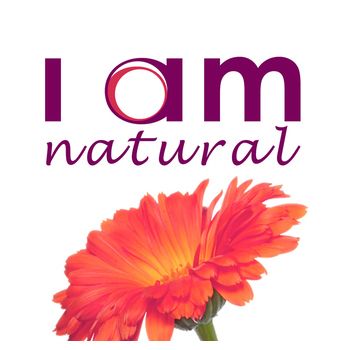 I Am Natural Organic Skincare
Pure, honest & inspired by nature....
At I Am Natural you'll discover affordable organic skincare that is superfood for your skin.
You'll enjoy a range of fresh skincare that utilitises the powerful nutrients in plant-based ingredients and delivers them straight to your skin, for heavenly results. You'll benefit from specialist organic skincare that is devised to combat blocked pores, uneven skin tone, dryness and the challenges to our skin as we age.
Everything is strictly cruelty-free and 100% vegan, forever, no if's or buts. You'll be delighted to know that everyone in the I Am Natural team is vegan too, and together we formulate the finest, most incredible plant-based skincare by hand in our aromatherapy kitchen in the Kent countryside.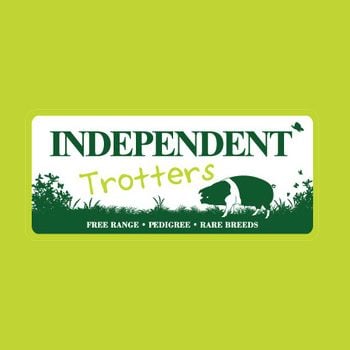 Independent Trotters have been supplying high-quality pork meat products to customers in Maidstone and the surrounding areas for more than 13 years. Our free range pedigree pigs graze and forage on the North Downs. They are born, cared for and live in the open air all their lives.
Our range of gluten free sausages are scratch-made and all our pork products are packaged in eco friendly packaging.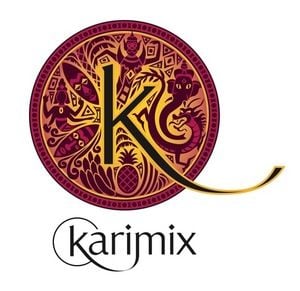 Karimix is dedicated towards bringing back the creativiity & simplicity in cooking. For the perfect blend of fusion & tradition, cook with Karimix products.
Many are vegan/vegetarian accredited by The Vegetarian Society, gluten and dairy-free, using the finest GM free ingredients with no artificial additives.
Karimix is a great taste award winning independent producer in Kent, with passionate commitment towards invention & authentic flavours, specialises in bringing the traditional aromas & fusion flavours into the modern kitchen.
Kent Food Hubs Pantry aims to supply you with what our local producers can't. For instance your tinned good, stock cubs and tahini. We started KFHs Pantry with our goal of making those trips to the chain supermarkets less frequent. We buy from local wholesale suppliers with the ethics of the product in mind - whether that be the packaging or it being an organic version. Suggestions are always welcome.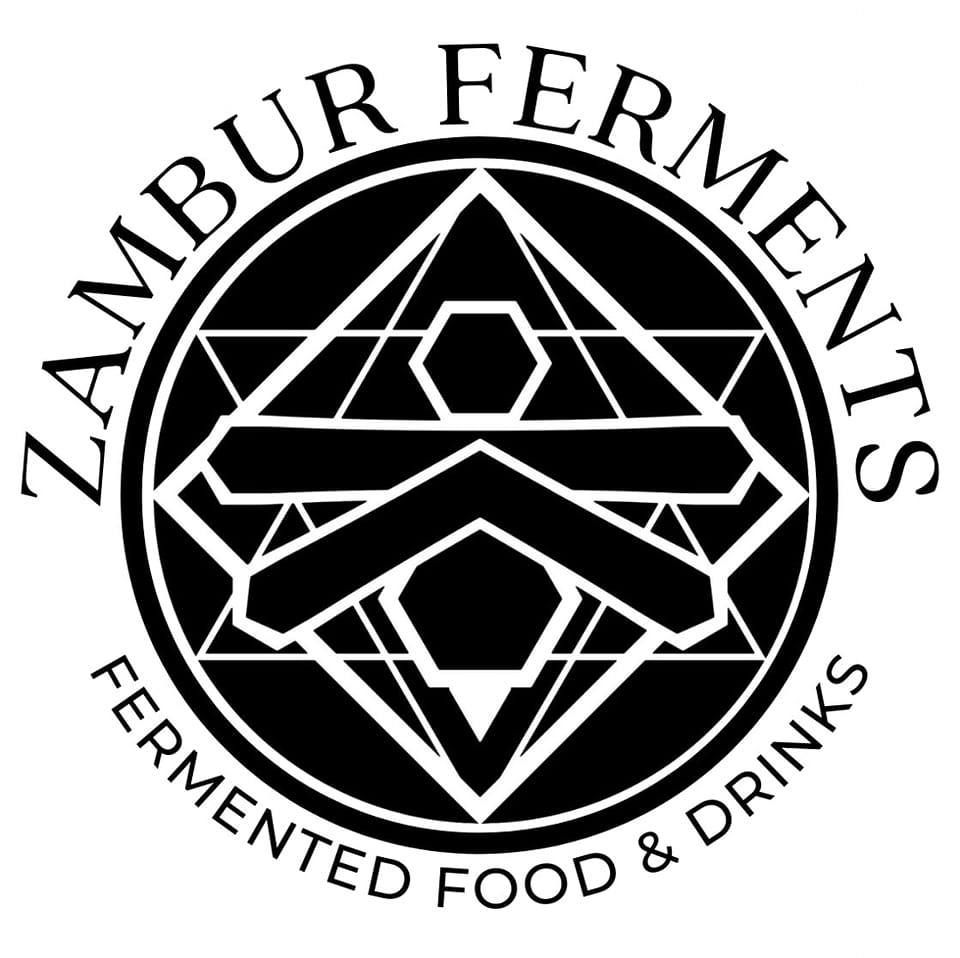 Our focus at Zambur Ferments is on raw, live, lacto-fermented vegetables and fermented drinks. We produce kimchi, kraut, pickles, and kombucha. With Gut-friendly bacteria, delicious flavours, all packed into every jar and bottle to completely transform every mundane meal. With every jar and bottle we produce at Zambur Ferments, we work to reduce waste and help the environment while offering the best-tasting natural ferments to a community of food enthusiasts and adventurers. For a contemporary twist on this ancient custom, try our selection of lacto-fermented vegetables, and our selection of kombuchas.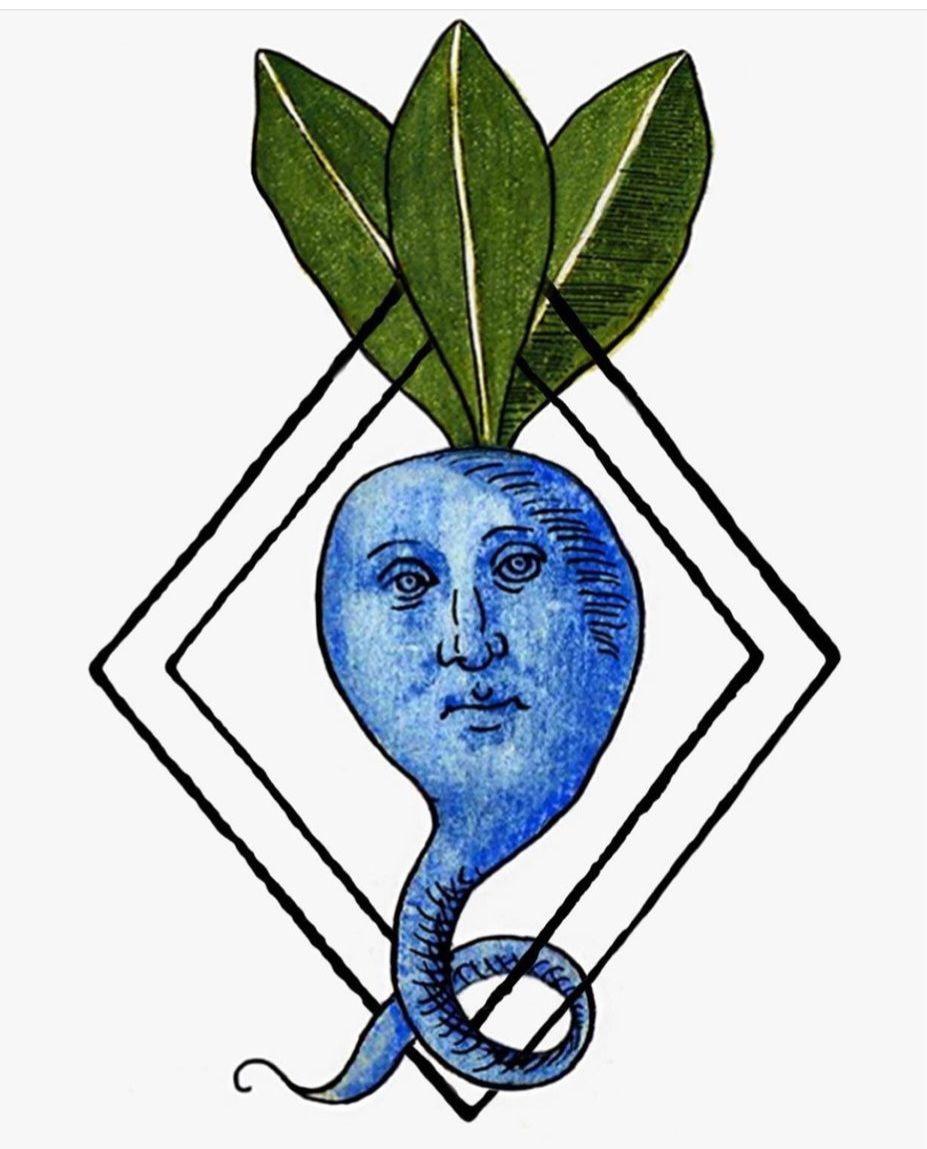 At Lower Cock Ash Organic Farm, we are passionate about growing quality fruit and vegetables for the local community and restaurants.
Our aim is to reduce the carbon footprint of food production. Offering delicious, seasonal and where possible, unusual vegetables, we take pride in working regeneratively, towards a more sustainable future.
Our joy is also sharing a greater understanding of soil health, hosting compost clinics and open days for people who care about healthy soils and healthy food too.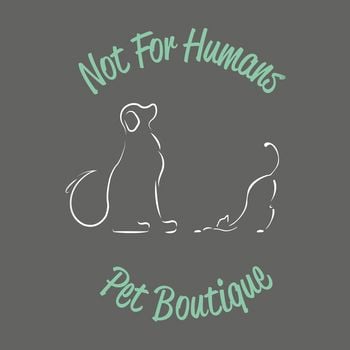 Not For Humans Pet Boutique
Located at ‪53 The Old High Street 'Not For Humans' will be selling unique handmade pet gifts, soft furnishings and eco-friendly, sustainable products from local and national suppliers. Debbie Convery, the owner of 'Not For Humans', has over 18 years retail experience in selling products to Humans and was inspired by the animal lovers of Folkestone to open a shop boutique for pets (and their Human owners) When Debbie's dog Brenda ran off from her new home in Folkestone in 2018 Debbie met hundreds of pet owners who were concerned for Brenda and helped in the search. Luckily Brenda was found safe and close to home trapped in a garden of a derelict building after 5 days. She became the most famous dog in Folkestone and even made a celebrity appearance at a dog show in Sandgate.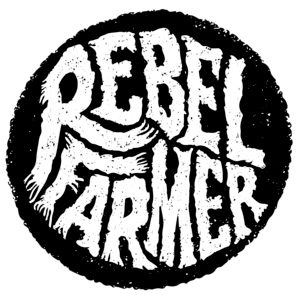 Rebel Farmer uses permaculture principles and regenerative methods to produce completely chemical free produce from a micro-farm in Kents Area of Outstanding National Beauty near the Wye Downs. Rebel Farmer uses a No-Dig method and builds his own soil by composting local waste products such as animal muck, bedding and fleece, spent mushroom waste, tree chippings, oak sawdust and even the waste of local breweries. Rebel Farmer mimics nature and promotes biodiversity above and below ground by using this compost and guilds of planting to grow with the natural power of companion planting to avoid all use of chemicals. Rebel Farmer promotes and educates locally on Seasonal local produce and its importance in reparing the landscape avoiding climate change and building community resilience. All pots sold are reclaimed, returnable and recyclable. All other packaging is compostable and sourced as locally as possible. Rebel Farmer is always on hand with growing advice loves to answer questions an is available for workshops, parties and as a consultant on all things green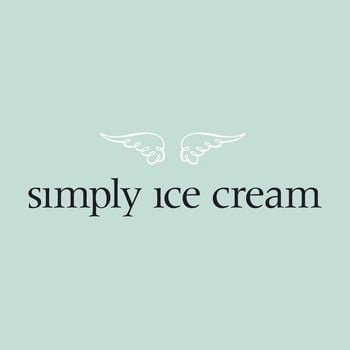 Simply Ice Cream make luxury icecream and sorbets by hand in over 30 award winning flavours using natural ingredients locally sourced where possible. Vegetarian society approved, gluten free (for most flavours) and vegan friendly in the sorbet range there is something for everyone. Based in the heart of Kent we use double cream, milk and sugar to create a rich indulgent icecream unlike any other on the market. Home made additions such as Honeycomb, fresh kentish soft fruits and partnering with other local producers such as Fudge Kitchen for our peanut brittle and coffee and cobnut fudge flavours our icecreams are as natural as possible without preservatives, additives or stabilisers added.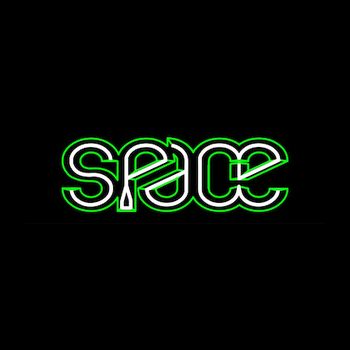 Our wine list (thanks @bittenwritten) comprises interesting growers and winemakers, from classic regions such as the northern Rhone and superstars like Maxime Graillot in Crozes-Hermitage, to lesser seen appellations and quirkier, boutique wineries such as Carsten Migliarina in Stellenbosch. We also have local Chapel Down wines. Our winemakers share an ethos around growing the best grapes possible and translating this quality into the bottle.
Our traditional and craft beers offer something for everyone, from hoppy IPAs to chocolatey stouts, refreshing lagers to nutty porters and fruity sours to juicy saisons. Kentish ciders include several classic apples as well as rhubarb, elderflower and pear ciders.
A small but perfectly formed list of our favourite cocktails includes negroni, margarita, espresso martini, white russian and bloody mary.
We are Chloe and David Wilcock. Our aim at Oink and Udder is to champion high welfare, meat and milk to demonstrate a different, regenerative, ethical and sustainable way of farming.
We believe in the value of quality ingredients traceable back to their source. We want to reconnect customers with their food and where it comes from whilst providing the best products possible.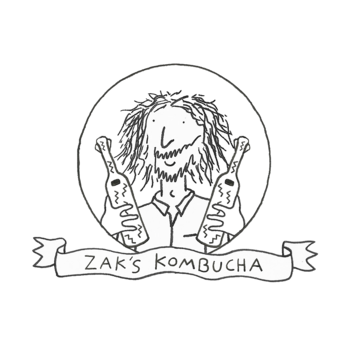 Pure, unpasteurised kombucha with all the good stuff & health benefits! Artisan made in small batches from my home in Bilsington, Kent with only the best ingredients that I can source.
To make my kombucha, I use single-origin loose leaf teas which have been forest-foraged in Thailand, organic cane sugars (transformed during fermentation), filtered water and organic herbs & fruits where possible because I believe that kombucha can only be as good as the ingredients with which it's brewed.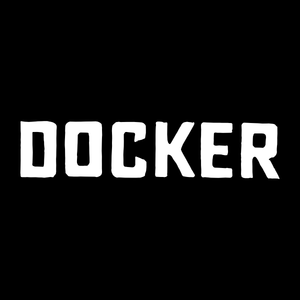 We aim to produce exceptional sourdough breads using the best ingredients and traditional methods to develop flavour and texture. Our bread is for sale both from us at the bakery and at local shops. We also supply wholesale for restaurants, pubs & and cafes. Our beers lean towards the modern Pales and IPAs coming from the USA with light malt and hop forward characteristics.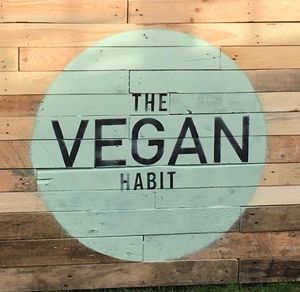 We are The Vegan Habit! After running local Folkestone cafe Beano's Vegetarian for 8 years, my husband Pete and I decided it was time to follow our heart and go all Vegan. We have embarked on a new venture to supply amazing vegan food! Here we offering fantastic cakes and sweet treats for vegans and non vegans alike..... Caketastic!!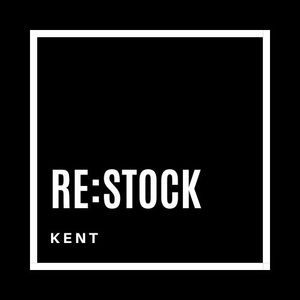 RE:STOCK Kent's mission is to end single use plastic and promote zero waste, earth-positive lifestyles
RE:STOCK is for everyone. We are here to help you reduce your waste and your impact on the environment, whichever way you choose - because we know you've got what it takes.
We aim to be Folkestone's first eco-friendly ZERO WASTE REFILL SHOP.
We currently stock branded, tinned and bottled basics to help us through this confusing time of pandemic, social distancing and queues. To achieve our mission, RE:STOCK will gradually provide affordable, high quality plastic-free, low waste and ethically produced food, drink and household items (including gluten-free, vegan and organic).
If you are a local ethical producer of food, drink or household products who share our values and would like us to sell your products, please get in touch. We look forward to hearing from you.